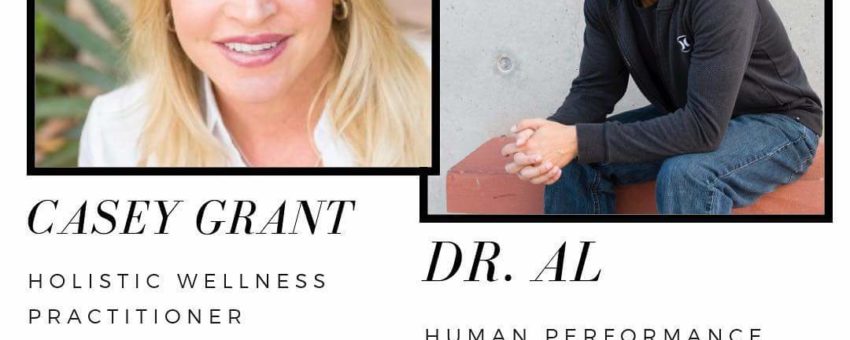 Rise Up! Radio
By Dr. Al: Human Performance Expert and Life Coach.
Each week, Dr. Al brings you an inspiring person or message to elevate you to a higher purpose through faith, hope and love.
Click HERE to listen to Casey Grant on the Rise Up! Radio podcast!
Casey Grant is a holistic wellness practitioner with a passion for helping people achieve vibrancy in every aspect of their life. After personally struggling with her own weight for over 20 years, she set out to make a change and help others meet (and exceed!) their personal goals. She is licensed and certified in nutrition, licensed certified hypnotherapist and attended the Southwest Institute of Healing Arts.