Description
Ooh awe and oogle over this joint soothing formulation. Grade A body boosting herbs keep your joints moving and grooving without any aches and pains – by strengthening and lubricating all your gears for the always-changing road ahead.
How To Use:
As a special dietary supplement, take up to 3 capsules 3 times daily with meals.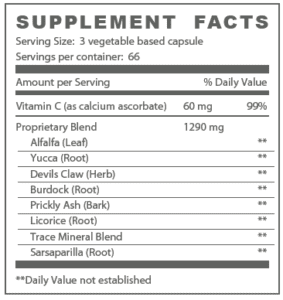 Other Ingredients: Vegetable Cellulose (Capsule) Rice Flour.