Home
/
Weight Loss & Management
We look at our clients as a holistic whole so you can achieve internal and external vibrancy!
Here at Fresh Start Wellness we offer many individualized plans to really tailor a plan for YOU. Each one varies in price and duration based on your needs. It's not only weight loss that we target here. We target the whole person mind, body, and spirit. We want you to not only look great, but also feel great. To do that, you have to be healthy from the inside out. These efforts you will make are a lifestyle change, not a diet. It requires your commitment to making this change in their life for yourself and your families. That is what makes this a lasting effort and not just another fad or yo-yo diet that you are trying. We will educate you on how to make positive changes in your life to have lasting success. We can help people that have their last 10 pounds to lose or people that have 100 pounds to lose. When we meet with our clients, we focus on their overall goals. That's the place we start from. Some people don't need to lose weight, even. They just feel tired, worn down, bogged down by stress and daily life. We work with all different kinds of needs of our clients. We should ideally look good, and feel great. That is the goal here at Fresh Start Wellness for our clients.
Our Weight Loss & Management Services
Quick & Easy:
For the person that wants to lose those last difficult pounds and can't seem to do it, and does not know why….we can help. We understand that life's stresses get in the way. We lose our routine of working out and eating the right foods. What this Quick & Easy program will do wil help you get back in balance and focused on losing that last bit of weight and feeling great. It's the little things that are usually holding us back. These small changes in our mind, diet, and daily life can make huge differences and start the path to success.
The Detox:
We help you through a healthy detox/cleanse of your whole body and educate you on nutrition and whole food supplements. Detoxifying can help alleviate many different symptoms that are simply bogging your body down. Keeping you from creating long lasting results. If you have any of these symptoms a detox may be just what your body needs.
The Zyto:
It is recommended you scan 2-3 times a year to see the actual changes and progress your body is making. We help tailor a whole food supplement plan to balance the body as a whole.
Includes 1-60 Min. Session
Includes 1-60 Min. Nutritional Evaluation
7-Day Cleanse Package
Includes 1-60 Min. Session w/ scan results emailed, nutritional consult review.
Many people have reported losing 1 pound per day!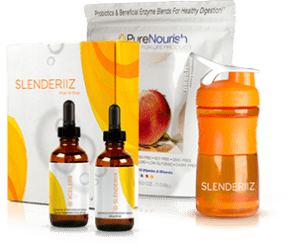 The Great 30 Program
This is a 30 day program and consists of working with Casey individually to tailor a plan just for you. Depending on the amount of weight you need to lose, continuing this for 60 days may be necessary, especially if you have 30 pounds to lose or more. The only additional costs for 60 day plans consist of the cost of supplements only (from the Slenderiiz product line). After the goal weight is met, there is a maintenance program that is suggested as well. All supplements are homeopathic, all natural, and whole food based.
What the program consists of:
A full nutrition evaluation
Meal planning
All supplements needed for 30 days
*
Hypnotherapy
will benefit in this process as well. Meetings are typically 45-60 minute sessions we will meet a minimum of 3 times throughout your process to take measurements, talk about what is working, not working and make adjustments that aid in the process. We also supply videos each week educating you on how to eat and what to eat and how to make this a lasting lifestyle change.
Weight Loss drops with approved food guide.
30 minute consultation $49
Learn More About Slenderiiz

Ready to get started?

Set up your free 15 minute consultation with Casey.
Contact Us
Sign up for Updates!
Enter your name and email address to subscribe to our Newsletter.
Copyright © 2019 Fresh Start Wellness