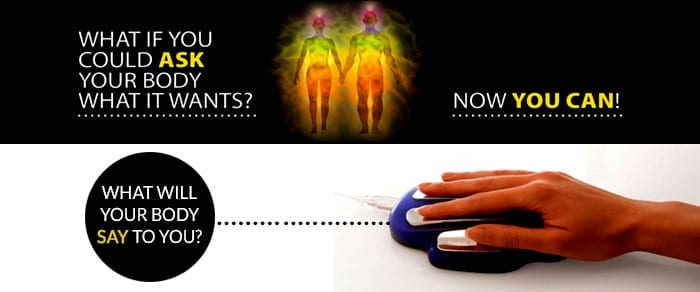 What if your body could talk to you and tell you what it needs?
Fresh Start Wellness utilizes a bio-communication scanner called
Zyto Compass
that measures your overall health. This patent pending technology asks your body questions and records the answers. The computer sends your body a question called a digital stressor and then monitors your response by tracking changes in galvanic skin response, a well-established biomarker. It's a stimulus response exchange between the computer and your body, and by applying proprietary formulas to the data gathered, we are able to interpret what your body is saying.
We are able to gather significant information about your body's health that is used to make more effective decisions. The experience is comfortable and painless. Much of this communication is in response to stressors like viruses, allergens, or pollutions.
How does Zyto technology work?
Energetic Communication:
Every cell in your body is networked together, sending and receiving information to coordinate the millions of function your body processes every day.
When your body encounters a health challenge it uses these communication pathways to direct available resources to restore balance. Your body is so effective that in most instances you won't even know there was a challenge.
When your body encounters bigger health challenges, you may begin to show symptoms. Symptoms are the expression of your body trying its best to deal with those bigger challenges. Common symptoms include:

elevated body temperature
swelling
pain
tiredness
cough
Too often we ignore our health until we get so sick the symptoms have appeared.
Once you recognize symptoms you can start the healing process. Getting more sleep, drinking more water, taking nutritional supplement can help your body heal.
Wouldn't you rather support your body from day to day to deal with these little challenges? How can you learn what your body needs? Whatever your challenges are big or small wouldn't it be nice if you could just ask your body?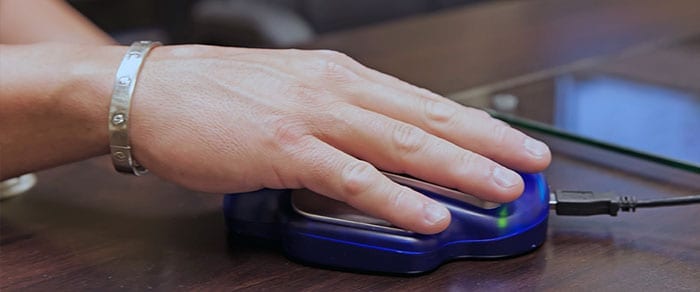 Zyto Communication
ZYTO technology enables a computer to communicate with your body. You place your hand on the Hand Cradle, an energetic connection is established allowing ZYTO to essentially 'ask your body questions' and record your body's responses or 'answers.' We call this bio communication, and it can provide you and your healthcare practitioner with powerful insights about your health.
During a scan, there are subtle energetic impulses called virtual stimulus items (VSI's) are introduced to your body. Your body responds to these is a positive or negative way, and ZYTO measures and records your individual response. VSI's represent several things like foods, nutritional supplements, prescription medications, body organs and systems, and therapeutic treatments. VSI's can be organized into scanning sequences called biosurveys. This is like a questionnaire that your body is giving the answers too.
Biosurvey's are designed by some of the brightest healthcare professionals in the world for the purpose of gathering the most pertinent information from your body.
At the completion of the biosurvey, your body's responses are documented in the form of a report.
So whether your body is dealing with big challenges, little challenges, or if you are seeking protective health support, information gathered in this way can help you and your healthcare provider make better decisions for your health.
What Can I Expect From My Experience?
The interface between your body and the ZYTO's biocommunication software is the ZYTO hand cradle. It simply rest your hands on the contacts while the computer sends digital stimulus and gathers your response data. The scan take a few minutes to complete and is safe for adults and children.
When the scan is complete, a report is generated that provides you and your healthcare provider with helpful information about what was obtained. The report provides information that will prompt a closer look at specific organs and body systems, and explore your biological preference for medicine, nutritional supplements, and treatments you could benefit from. Using this information, you can design a strategy that is specific to you and your body.
Does your body know what it needs?

Maybe you just need to ask!
Average time for appointment is 60 minutes
Full health and nutrition evaluation, reviewing reports and discussing products recommendations based on your individual needs
The Elite 5.0 recommends specific supplementation's that brings your body into balance. You will get a readable report emailed, or printed with all your results.
Return Visits
We will do and update of the health evaluation talking about improvements and any questions you may have. We will do another scan. This is usually recommended 3-6 months after the first scan. The body needs that time to repair itself and really show the results of the nutritional changes. This appointment is 1 hour and will be at a discounted price of $100.
Family & Friend Plan
If you refer a friend you, and your friend get scans for $100 beginning on the first scan.
If you buy a package of 2 or more it's $100 each scan from the start.
Parents must accompany children under 18 years old.
Any follow up health, and nutrition sessions will be $85 that is typically 45-60 minute sessions.
Virtual Clinic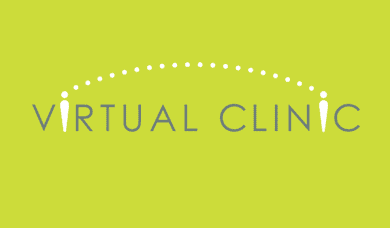 We can do a ZYTO scan for you in your home. We simply send you a hand cradle and do the appointment over the phone. It is simple and easy. All you need is a high speed internet connection. We can skype or do over the phone the same as if you were in the office with us.
How You Can Learn More
The best way to learn is make an appointment and get your scan. You can also learn more information by going to ZYTO.com
The ZYTO Elite 5.0 tests for:

Allergies & sensitivities
77 hormones
54 vitamins & minerals
40 amino acids
17 digestive enzymes
33 emotions
ALL 29 organs glands & systems and more!
*DISCLAIMER*
ZYTO support technology provides general wellness information, including information about biological preferences, to your healthcare provider. The diagnosis and treatment of health conditions can only be made by a qualified healthcare professional. ZYTO technologies should not be used in the treatment, mitigation, or prevention of any health or physical condition.
Ready to get started?

Set up your free 15 minute consultation with Casey.
Contact Us
Sign up for Updates!
Enter your name and email address to subscribe to our Newsletter.
Copyright © 2019 Fresh Start Wellness